Do you like Piña Coladas and getting caught in the rain? Listen/sign along here!
Well then you're going to enjoy this easy, make-at-home recipe for Piña Coladas and I think you're also going to appreciate a few tropical photos from our recent Disney Cruise! We're lucky enough to have just returned from our first cruise and it was rockin'! Literally, rockin', like on a very large boat on the open ocean. It was so crazy and fun and magical and if you get the chance, I recommend going for it! It's a once in a lifetime experience that I know my family will never forget.
Since pictures tell a thousand words, I'm just gonna go ahead and share a few shots from our trip and let you get to this very simple recipe for Piña Coladas you can make at home. Great for a tropical or Luau themed party!
So this is the Disney Magic ship docked at Key West. That is the real water color. No filter. Amazing!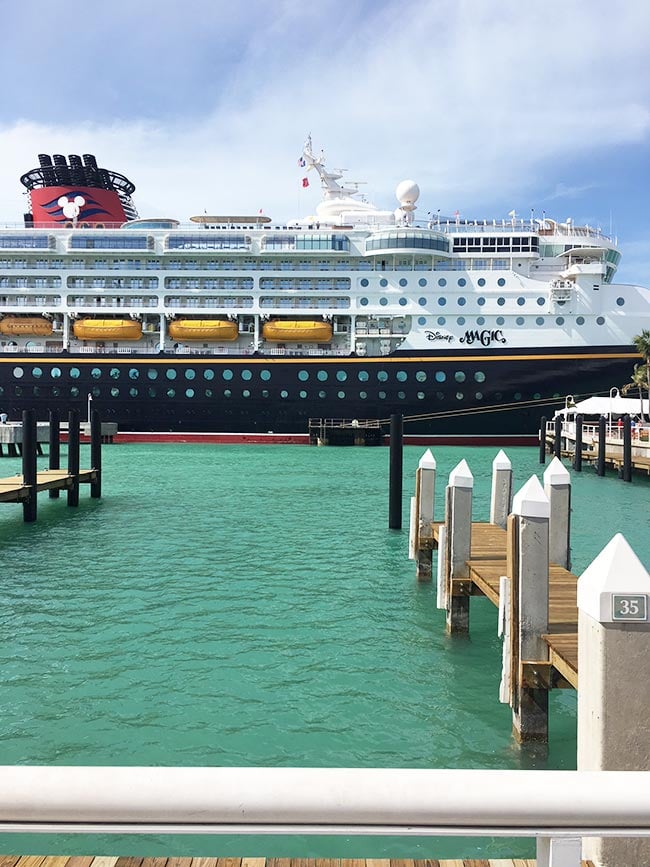 We said goodbye to snow for a few days and hello to sunshine and sand! Ahhhh…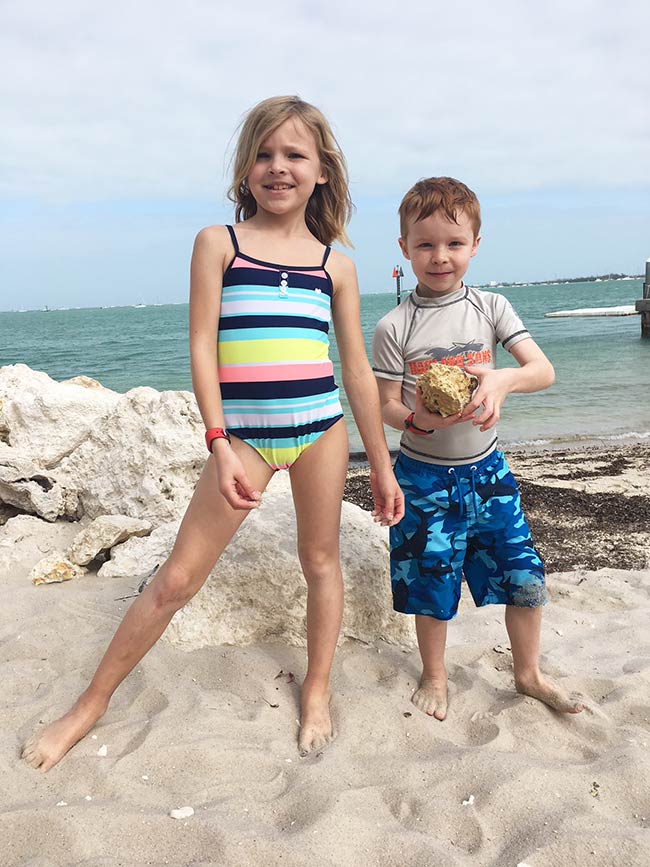 Even the kids were feeling the Key West vibes…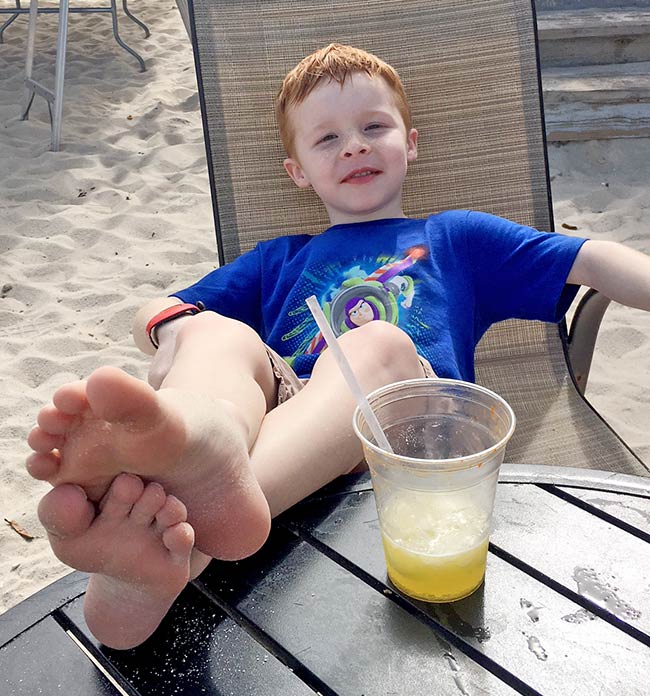 Disney's Castaway Cay island did not disappoint. We saw big colorful fish, a sting ray, and ate banana ice cream.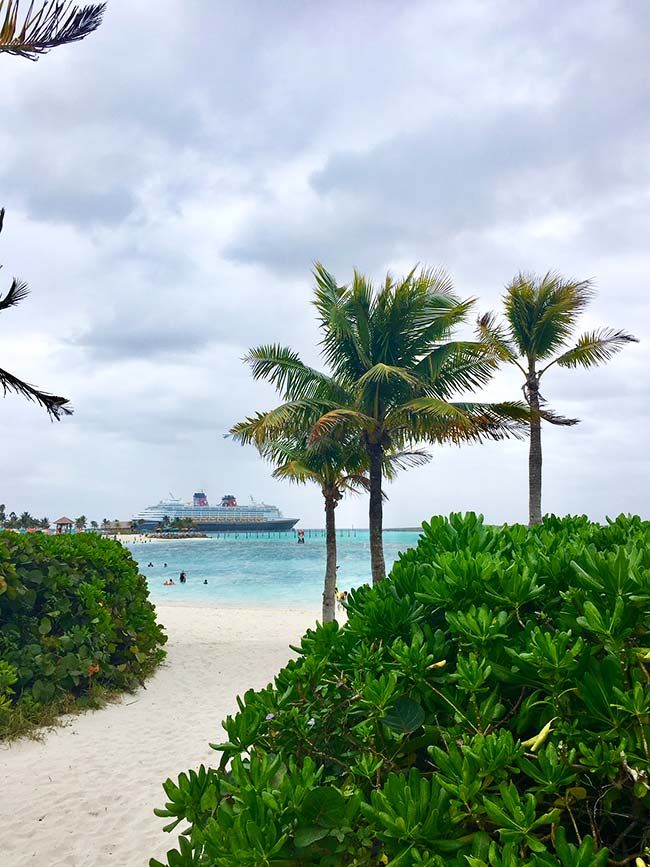 Are you feeling like you need some island vibes right about now? Let's make and sip some Piña Coladas then, shall we?
A few things you may need:
Blender
Hurricane Cocktail Glass
Cocktail Garnish Skewers
Drink Umbrellas
Paper Straws