I've had this bag of shredded zucchini in my fridge now for, well, longer than I care to admit… with the intention of turning it into zucchini bread. I typically turn zucchinis into either double chocolate zucchini bread or pineapple zucchini bread or both. The hubs and I usually take them to work and share the wealth. He takes the chocolate one and I take the pineapple one. But this year the Mr. and I both work from home now. So we are each other's coworkers and neither of us is going to put away a whole loaf of zucchini bread ourselves—no matter how good it is!
So I decided to take a more practical route this year and use up the zucchini and grape tomatoes from the garden at the same time. The inspiration for this pie came from two sources. 1.) A recipe for sweet corn zucchini pie on Pinch of Yum's site. 2.) One of my all time favorite veggie dishes, these grilled open faced veggie sandwiches. The feta really does its job to add flavor to the big helping of vegetables baked into this pie along with some lemon juice for zest and garlic for added flavor. I recommend going heavy on the feta but I know it's pricey so you can add in some additional cheddar if you're try to save a buck.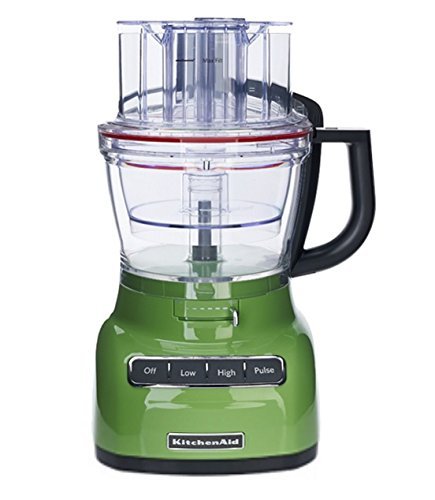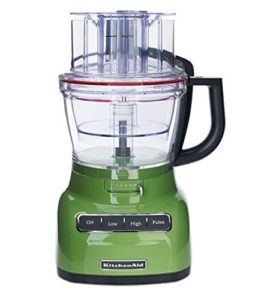 If you don't have a food processor, you can still make this recipe, but I highly recommend getting one if you grow zucchinis. I really like the texture of shredded zucchinis in the pie and if you're making zucchini bread, then you'll definitely want to use shredded zucchini. Isn't this avocado green one so vintage and fun? I'm on my second food processor now since my first one melted in the dishwasher and I don't love either one I own. If I had to buy a third, I would opt for this Kitchen Aid one. It's well reviewed and I just love all the fun colors Kitchen Aid products come in.
I want to add one more thing here before I let you get to your recipe… and that's pointing out that this recipe is not only deliciously fresh, it's SUPER healthy. If you're really trying to get into a healthier lifestyle (me too!) then check out this site I recently discovered all about health and wellness call Positive Health & Wellness. It's got some really great, healthy recipes like this one. You can find them here: positivehealthwellness.com/recipes.
Well, that's it for now! Just one more idea for what to do with your garden zucchini and tomatoes. 🙂