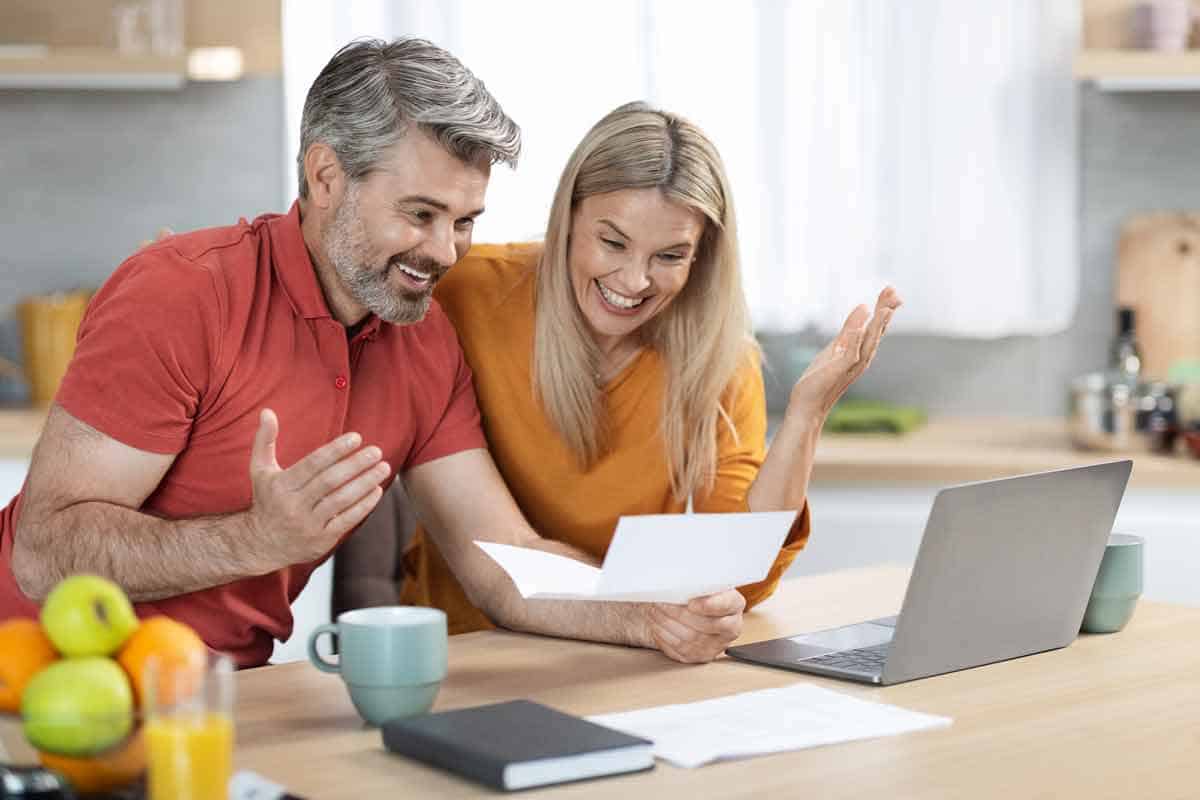 A friend of mine had the genius idea to ask her AI buddy on Snapchat to write a meal plan for her family of six.
It really got my wheels turning! What else could AI do to help parents?
So I brainstormed a bit about things that have been on my mind as a parent and I came up with this list of five basic things that busy moms and dads can ask AI to help with to better manage their household and parent their kids!
Here's what I asked AI to do:
1. Create a list of family values.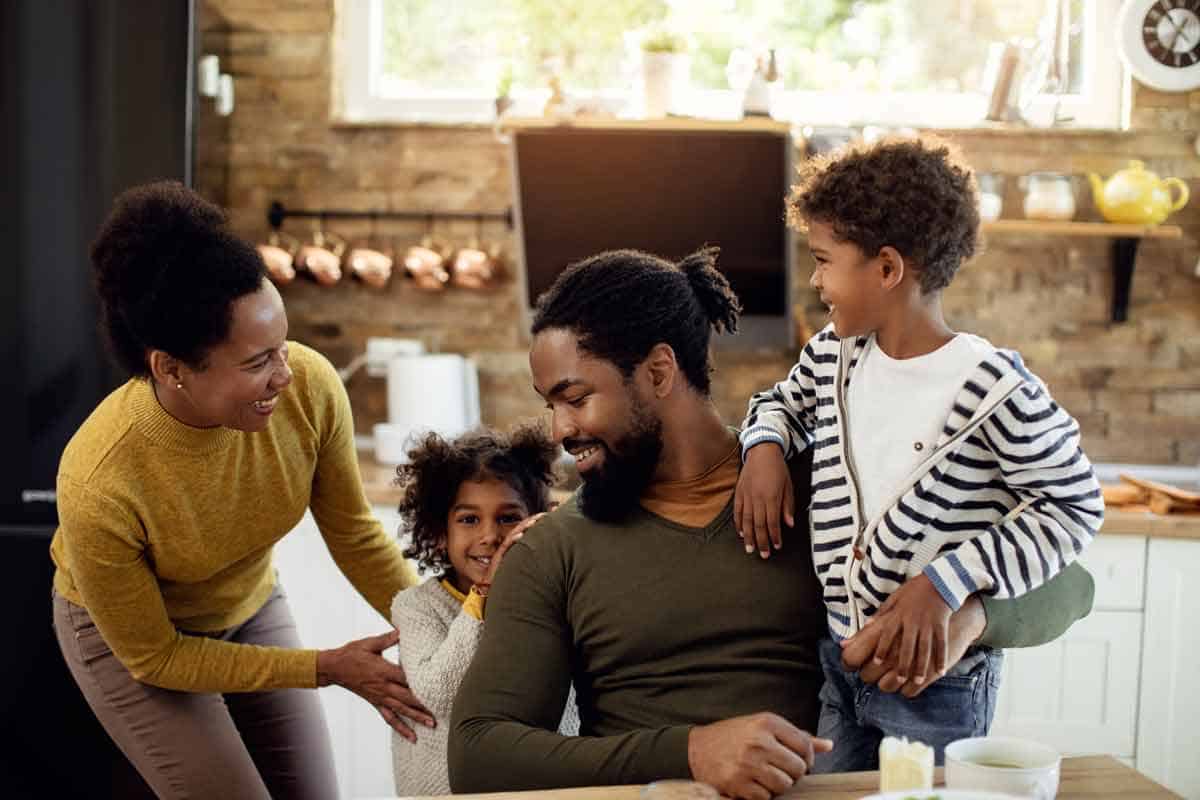 I generated a list of family values in about 30 seconds. This is something you can obviously tweak to align with your own personal values but having a starting point could really save a ton of time!

Below is what AI generated for me using the prompt, "Create a list of family values." You could easily refine this by adding words to your prompt like "Create a list of Christian family values" or "Create a list of values for blended families" for example.
Family Values
Love and Compassion: Express unconditional love, kindness, and empathy towards one another. Show support and care during both good and challenging times.
Respect: Treat each family member with respect, valuing their thoughts, feelings, and individuality. Respect personal boundaries and differences of opinion.
Trust: Build trust through honesty, integrity, and reliability. Foster an environment where family members feel safe and secure in sharing their thoughts and feelings.
Communication: Encourage open, honest, and effective communication within the family. Listen actively and respectfully to one another, fostering understanding and resolving conflicts constructively.
Responsibility: Take responsibility for one's actions, commitments, and obligations. Encourage accountability and follow through on promises.
Integrity: Uphold strong moral and ethical principles. Act with honesty, sincerity, and fairness in all aspects of life.
Gratitude: Cultivate a sense of gratitude and appreciation for the blessings and efforts of family members. Express gratitude for each other and for the opportunities and experiences shared.
Collaboration: Foster a spirit of teamwork and cooperation within the family. Encourage active participation, shared decision-making, and the recognition that everyone's contributions are valuable.
Education and Growth: Value continuous learning and personal growth. Encourage curiosity, exploration, and the pursuit of knowledge within and beyond formal education.
Resilience: Foster resilience and the ability to overcome challenges and setbacks. Encourage perseverance, adaptability, and the belief in one's ability to bounce back and grow stronger.
Generosity: Instill a sense of generosity and giving back to others. Encourage acts of kindness, philanthropy, and supporting those in need.
Family Time: Prioritize spending quality time together as a family. Create traditions, engage in shared activities, and make lasting memories.
Health and Well-being: Promote physical, mental, and emotional well-being. Encourage healthy habits, balanced lifestyles, self-care, and support each other's well-being.
Cultural Appreciation: Embrace and celebrate diverse cultures, traditions, and perspectives. Foster an environment of inclusivity and respect for different backgrounds and experiences.
Fun and Laughter: Embrace joy, playfulness, and laughter. Create an atmosphere where humor and lightheartedness are valued and shared.
Remember, family values are deeply personal and may vary from one family to another. This list serves as a starting point, and families can add or modify values according to their unique beliefs, traditions, and aspirations.
2. Create a list of rules for teens.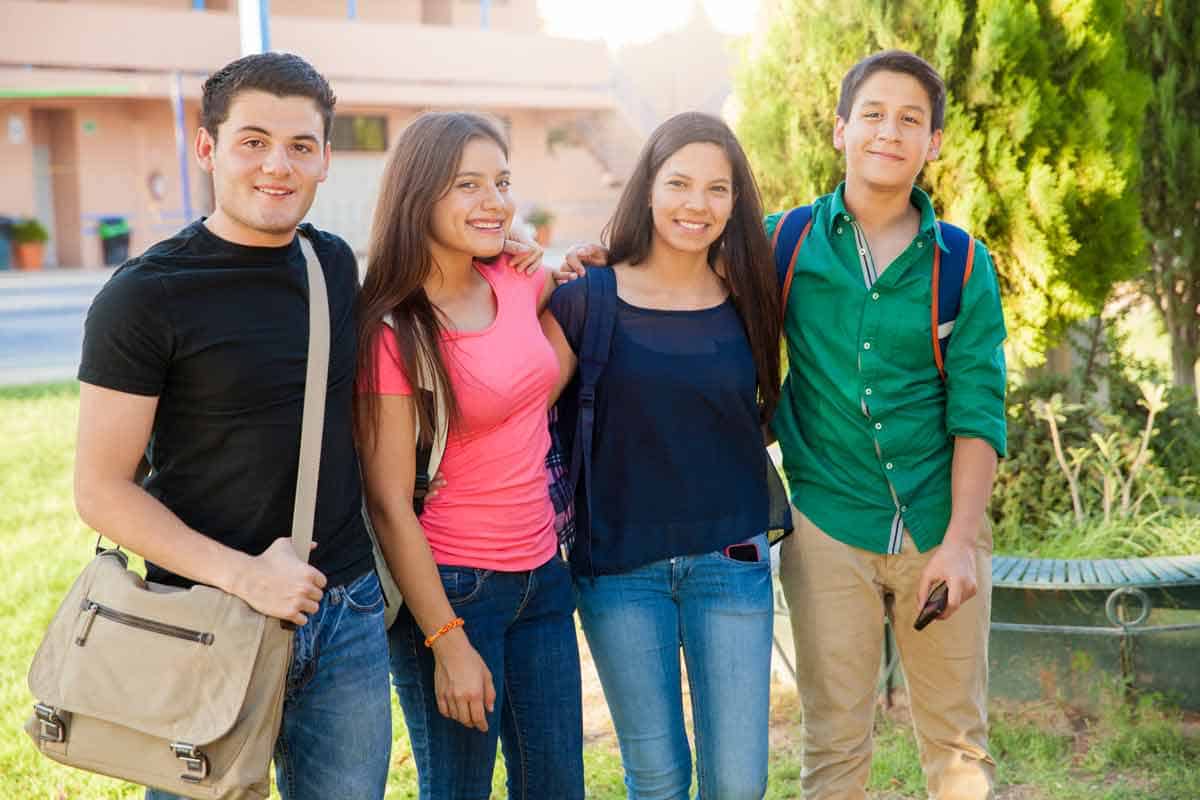 Struggling to parent those teens? Me toooo. But there are stages, experiences, and rights of passage in life that almost all teens go through.
While our kids are certainly all unique, there are things they all will likely go through. Generating a basic list of rules geared towards things teenagers generally experience, could certainly help give busy, overwhelmed parents a starting point.
I used the prompt, "Make a list of family rules for teens" to generate this list:
Family Rules for Teenagers
Respect and Communication: Treat all family members with respect, kindness, and understanding. Open and honest communication is encouraged, and conflicts should be resolved through peaceful discussions rather than arguments.
Curfew: Adhere to the agreed-upon curfew time. If there are any changes or emergencies that require a late arrival, communicate with parents in advance.
Homework and Responsibilities: Prioritize education by completing homework and assignments on time. Contribute to household chores and responsibilities, such as cleaning up after oneself, helping with meal preparation, and keeping personal spaces organized.
Technology Usage: Use technology responsibly and moderately. Avoid excessive screen time, especially during important tasks or family time. Respect digital boundaries and privacy.
Social Media and Online Behavior: Maintain a positive online presence and engage in respectful and appropriate online interactions. Avoid sharing personal or sensitive information with strangers and be mindful of the content posted and shared.
Family Time: Participate in regular family activities and meals. Put away devices and actively engage in conversations, fostering strong relationships and connections with family members.
Personal Hygiene and Self-Care: Take care of personal hygiene by maintaining cleanliness, practicing good grooming habits, and keeping personal spaces tidy. Prioritize self-care activities, such as getting enough sleep, eating well-balanced meals, and exercising regularly.
Academic Performance: Strive for academic excellence by attending classes regularly, seeking help when needed, and studying diligently. Seek assistance from parents or teachers when facing academic challenges.
Financial Responsibility: Learn and practice good financial habits, such as budgeting, saving, and understanding the value of money. Contribute to personal expenses whenever possible and avoid unnecessary or impulsive spending.
Respect Privacy: Respect the privacy and personal space of family members. Knock before entering closed doors, refrain from snooping through personal belongings, and honor boundaries set by others.
Healthy Relationships: Build and maintain healthy relationships with peers, friends, and romantic partners. Treat others with kindness, empathy, and respect, and avoid engaging in harmful or toxic behaviors.
Personal Safety: Prioritize personal safety by making responsible decisions and avoiding risky behaviors. Understand the consequences of actions and be mindful of personal well-being.
Family Rules and Consequences: Understand that rules are in place to ensure a harmonious and safe environment. If rules are broken, consequences may be enforced, such as loss of privileges or increased responsibilities. Learn from mistakes and work towards personal growth.
Remember, these rules are designed to foster a positive and supportive family environment. They aim to promote personal development, respect for others, and responsible decision-making, ultimately helping teenagers grow into responsible and well-rounded individuals.
3. Create a family budget.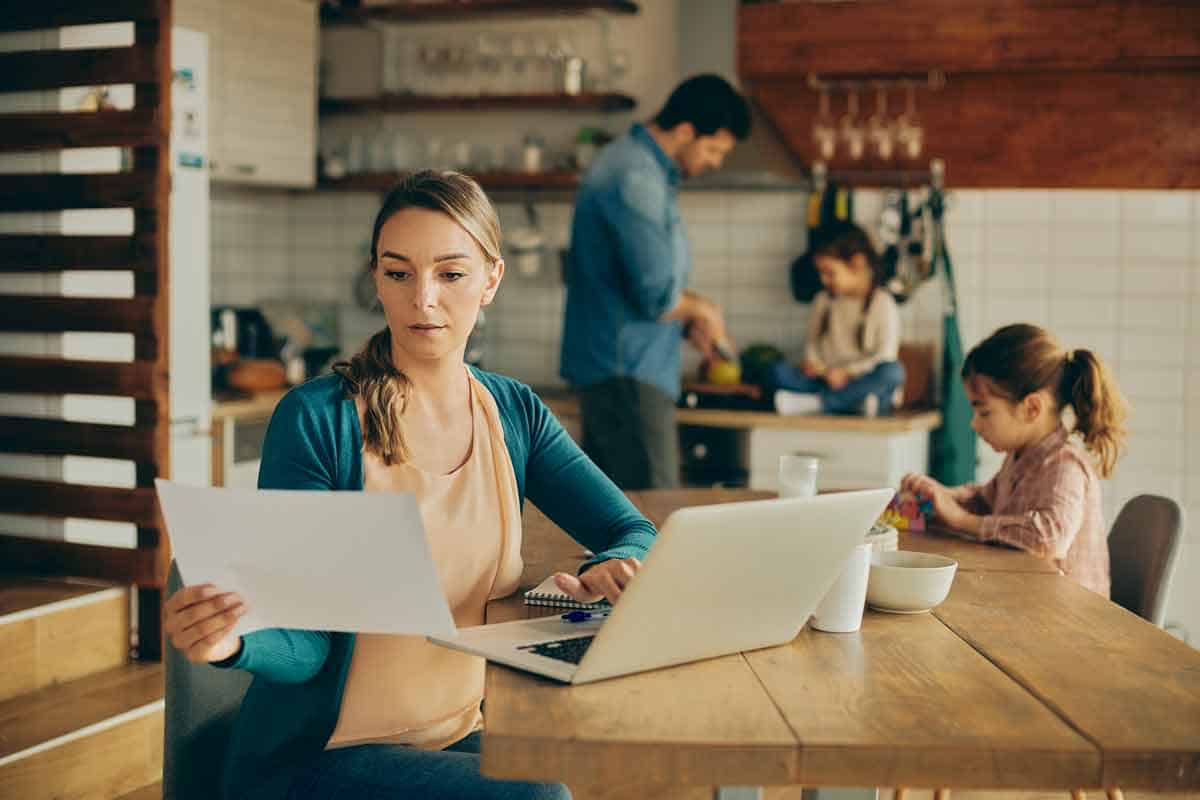 Sure, you'll need to plug in your income and the actual expenses you have but how's this for helping you get those finances on track?
Here's what I got with the prompt, "Write a budget for a family of 5."
Budget for a Family of 5
Income:
Monthly Household Income: $5,000
Expenses:
Housing:

Rent/Mortgage: $1,500
Property Taxes: $200
Home Insurance: $100
Maintenance and Repairs: $150

Utilities:

Electricity: $150
Water and Sewer: $80
Gas: $100
Internet and Cable: $100
Phone: $150

Transportation:

Car Loan/Lease Payments: $300
Fuel: $200
Insurance: $150
Maintenance and Repairs: $100
Public Transportation: $100

Groceries: $800
Personal Care and Clothing: $400
Education and Childcare:

School Fees: $200
Tutoring/Extracurricular Activities: $150
Childcare: $500

Healthcare:

Health Insurance Premiums: $400
Medical Expenses: $150

Debt Payments:

Credit Card Payments: $200
Student Loans: $300
Other Loans: $150

Entertainment and Recreation: $300
Savings and Investments: $500
Miscellaneous Expenses: $200
Total Expenses: $6,880
Net Income (Income - Expenses): $5,000 - $6,880 = -$1,880
Note: It's important to note that this budget is just an example and the figures provided may vary depending on individual circumstances, location, lifestyle, and personal financial goals. Adjustments can be made to align the budget with your family's specific needs and financial situation. It's also advisable to allocate a portion of the income towards an emergency fund and long-term savings to ensure financial stability and prepare for unexpected expenses.
4. Manage your household chores.
Let AI help you organize and divvy up the household chores!
Here's what I got when I used the prompt: "Create a schedule for household chores for a family of 5." You could add to the prompt to let it know you have younger kids or adult kids or maybe one parent who's home most of the time. Whatever special circumstances you have, let AI know and see how it customizes the plan for you!
Household Chores Schedule for a Family of 5:
Monday:
Parent 1: Vacuuming and mopping the floors
Parent 2: Cleaning the bathrooms
Teenager 1: Folding and putting away laundry
Teenager 2: Taking out the trash and recycling
Teenager 3: Dusting and wiping surfaces
Tuesday:
Parent 1: Meal planning and grocery shopping
Parent 2: Cleaning the kitchen (countertops, appliances, etc.)
Teenager 1: Watering indoor plants
Teenager 2: Sweeping and tidying up the entryway
Teenager 3: Organizing and decluttering a specific area of the house
Wednesday:
Parent 1: Meal preparation and cooking
Parent 2: Washing dishes and loading/unloading the dishwasher
Teenager 1: Cleaning the windows and mirrors
Teenager 2: Taking care of pet-related chores (e.g., feeding, walking)
Teenager 3: Assisting with meal preparation and setting the table
Thursday:
Parent 1: Laundry (washing, drying, folding)
Parent 2: Cleaning the living room and family area
Teenager 1: Vacuuming and spot-cleaning carpets and rugs
Teenager 2: Wiping down and organizing kitchen cabinets and pantry
Teenager 3: Assisting with laundry and sorting clothes
Friday:
Parent 1: Meal preparation and cooking
Parent 2: Cleaning the bedrooms (dusting, changing bedding, tidying)
Teenager 1: Taking out the trash and recycling
Teenager 2: Cleaning and organizing the garage or storage areas
Teenager 3: Assisting with meal preparation and setting the table
Saturday:
Whole family: Deep cleaning and organizing a specific area of the house (rotating weekly)
Each family member takes on a specific task within the area (e.g., decluttering, cleaning, reorganizing)
Sunday:
Day off or assigned to a specific household task based on individual preferences and needs
Remember, the chores schedule can be adjusted to fit the family's preferences and availability. It's important to involve everyone in the household and rotate responsibilities to ensure a fair distribution of work. Additionally, flexibility and communication within the family can help in coordinating tasks and making adjustments when necessary.
5. Create a meal plan.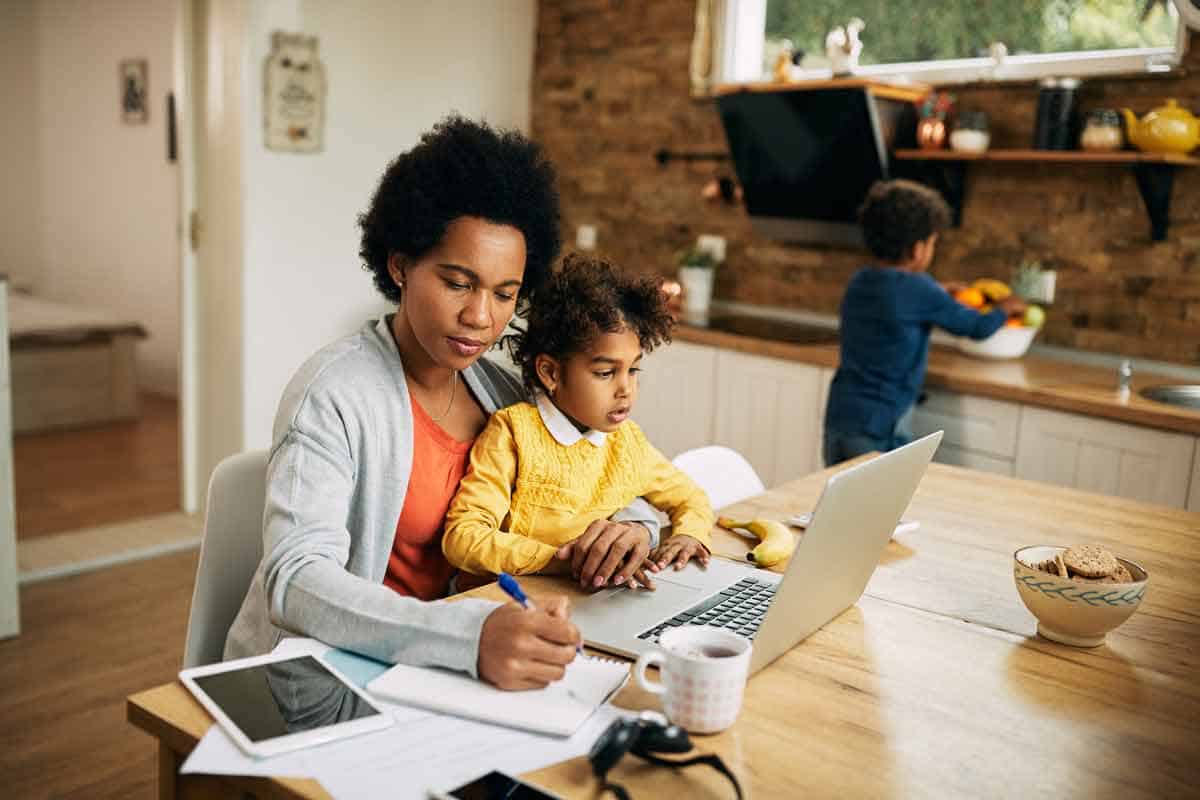 Don't want to think about what to make for breakfast, lunch, and dinner every day? Let AI create, not only a meal plan, but a shopping list to go with it!
Again, tell the AI what you and your family like to hone your results.
Here's what I got using the prompt, "create a kid-friendly meal plan with shopping list"
Meal Plan:
Monday:
Breakfast: Scrambled eggs, whole wheat toast, and sliced fruit Lunch: Peanut butter and jelly sandwiches, carrot sticks, and yogurt Dinner: Baked chicken tenders, sweet potato fries, and steamed broccoli Snack: Cheese sticks and apple slices
Tuesday:
Breakfast: Oatmeal with sliced bananas and a drizzle of honey Lunch: Turkey and cheese wraps, cucumber slices, and grapes Dinner: Spaghetti with homemade marinara sauce and a side salad Snack: Yogurt with granola and mixed berries
Wednesday:
Breakfast: Whole grain cereal with milk and a side of mixed berries Lunch: Mini pizza bagels with bell pepper strips and orange wedges Dinner: Grilled cheese sandwiches and tomato soup Snack: Popcorn and baby carrots with hummus
Thursday:
Breakfast: Pancakes with maple syrup and a side of sliced peaches Lunch: Chicken quesadillas with guacamole and cherry tomatoes Dinner: Baked fish sticks, quinoa, and roasted vegetables Snack: Trail mix (nuts, dried fruit, and whole grain cereal)
Friday:
Breakfast: Yogurt parfait with layers of yogurt, granola, and berries Lunch: Ham and cheese roll-ups, celery sticks with cream cheese, and mandarin oranges Dinner: Homemade chicken nuggets, sweet corn, and mashed potatoes Snack: Veggie sticks with ranch dip
Shopping List:
Produce:
Bananas
Apples
Oranges
Grapes
Berries (your choice)
Carrots
Celery
Cucumber
Bell peppers
Cherry tomatoes
Lettuce (for salad)
Sweet potatoes
Broccoli
Mixed vegetables (frozen or fresh)
Peaches
Dairy:
Eggs
Milk
Cheese sticks
Yogurt
Cream cheese
Bakery:
Whole wheat bread
Whole grain cereal
Oatmeal
Pancake mix
Pantry:
Peanut butter
Jelly
Honey
Granola
Popcorn
Quinoa
Spaghetti
Marinara sauce
Tomato soup
Whole grain crackers
Meat/Poultry/Fish:
Chicken tenders
Turkey slices
Deli ham
Fish sticks
Frozen:
Sweet potato fries
Mixed vegetables
Miscellaneous:
Maple syrup
Hummus
Tortillas (for wraps)
Pizza bagels
Chicken nuggets
Ranch dressing
By following this meal plan and shopping list, you'll have a variety of kid-friendly meals and snacks to keep your little ones happy and well-nourished throughout the week. Feel free to modify the plan and adjust the quantities based on your family's preferences and dietary needs.
The AI possibilities are literally endless!
What else could AI do to help make life easier for moms and dads? Parenting is hard work. Who wouldn't want to lighten the load a little by taking some of the common challenges households with kids face, and let AI do some of the thinking for you?
The beauty of AI is that it's totally customizable. You come up with the prompts based on your family's unique needs. Then AI does the research and organization for you in seconds, saving a TON of time and brain power that you can use for other things or perhaps to... relax and enjoy parenting a little more!
Dying to give AI a try?
Play around with how AI might be able to help you manage your household or improve your parenting!
Check out this free AI source and have fun! https://chat.openai.com/