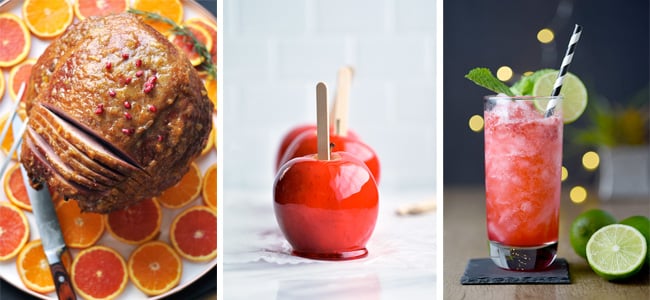 Mighty Mrs. is a woman-owned business located in northwestern Pennsylvania.
The Perks of Partnering with an Influencer
Partnering with a food influencer as a part of your marketing strategy will allow you to showcase your product in use, in real life situations. However, there's more to it than that.
The reach is infinite. Influencers leverage social channels, particularly Pinterest to get their content in front of real people in an authentic and viral way. The virality of the content is what makes influence marketing so unique and valuable.
It can all be pretty complicated to produce and promote your own content but influencer marketing for food and beverage brands is made simple when you partner with Mighty Mrs. Your product is featured within a recipe and promoted on Mighty Mrs. social channels. All the leg work is done for you yet your brands receives the benefits of content marketing.
See an example of a sponsored recipe here.
Have a product or service that makes family life easier or more fun?
I'd love to feature your product or service in a helpful tutorial. Pinterest users are always searching for tips so you can reach more customers by offering them some value first, before you sell sell sell.
See an example of a tutorial here.
The Mighty Mrs. Audience
The Mighty Mrs. audience is bigger than it may appear because it is continually growing and gaining exposure. This audience is comprised of website visitors who are primarily coming from Pinterest and Google. Traffic also comes in from Instagram, Email and Facebook.
When you sponsor a post on Mighty Mrs., you are going to also be reaching Pinterest users on a non-branded level by way of a helpful recipe. This is a very different experience for customers than seeing a paid promotion. While both can be effective to drive brand awareness, a recipe is ultimately requiring readers to buy a list of products, one of which will be yours!
Pinterest is also not a one-and-done social media platform. Once a recipe is created and shared to Pinterest, the potential reach keeps growing and growing. A recipe can "go viral" and bringing traffic for years to come. However, no ongoing costs are associated with this never-ending growth.
Mighty Mrs. is optimized for Google traffic. Every day people search for recipes. Each recipe post is crafted in a way that connects these search queries with recipes. Recipes that could be featuring your product!
Contact us to review a copy of the Mighty Mrs. media kit to find out more about the current audience and reach your brand would receive.
Brand Assets for Multi-channel Marketing
As a recipe sponsor, you will receive the high-resolution photo files used in the recipe. These photos will carry an authentic, lifestyle feeling yet will be professionally styled and lighted. You will receive rights to use these images on your website, in trade show materials (signage, brochures, sell sheets, etc.) as well as on your own social media platforms. All images rights are shared.
Recipe development included!
Supplement your in-house recipe development or outsource it completely. Recipe development is included in the sponsorship.
What makes partnering with Mighty Mrs. different and valuable?
Angela Gast, owner and operator of MightyMrs.com, has more than 15 years of experience in the advertising industry. In fact, MightyMrs.com is a subsidiary to the parent company Mighty Creative, a full-service advertising agency specializing in online marketing.
This food blog brings all the things Pinterest users love about recipes from hobby food bloggers — authentic, approachable, easy, family-friendly recipes and pairs that with professional grade photography, co-branding, and strategic social media promotion of recipes featuring your brand.
The result is increased brand awareness and a deeper connection with consumers. You will be meeting customers on their level by delivering on their need and desire for new recipe ideas. You can reach new customers who've never heard of or tried your product before, and you can also inspire your current customers to try something new. This can all lead to new and more frequent purchases of your product, ultimately growing your sales to new heights.
You can achieve all this in one stop. No ongoing ads to buy. No multiple social channels to plan, schedule and manage. All that is included.
Because Mighty Mrs. is built and run by advertising professionals, you don't have to worry about sacrificing brand integrity. Mighty Mrs. uses commercial quality equipment as well as professional lighting and styling techniques. Yet this isn't a staged over-processed ad campaign either. It's a happy medium. It's what today's consumers want.
Let's talk! What challenges are you facing that a partnership could help solve?

If you'd like to get your brand in front of families who are hungry for new recipe ideas using your product, then please reach out to us using the form below and let's discuss a partnership!