Ever wondered how to make a lattice pie crust? It's actually really, really easy. And looks awesome! I kind of want to lattice everything in my house now. Food or not. But let's stick to food. Specifically pies. For now. Ok, here's the step by step:
Step 1
Cut pie crust into ¾" strips using a pizza cutter and place every other strip across the top of your pie leaving ¾" space in between.
Step 2
Fold back every other strip of crust.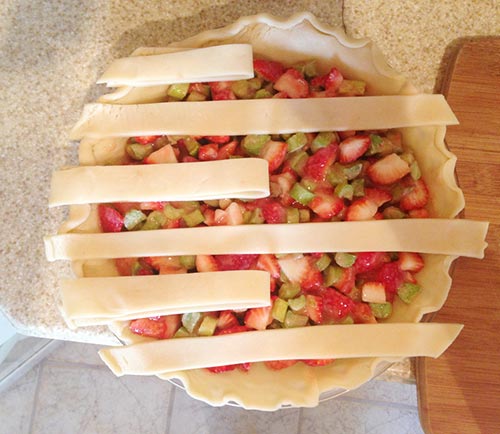 Step 3
Lay a long strip of crust vertically beside the folded pieces.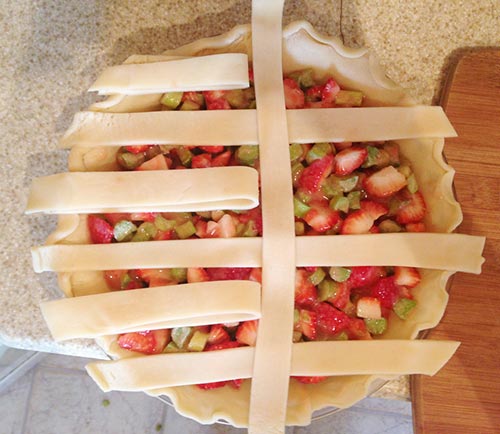 Step 4
Unfold strips of crust over top of the vertical piece.
Step 5
Fold back the strips that went under the vertical strips.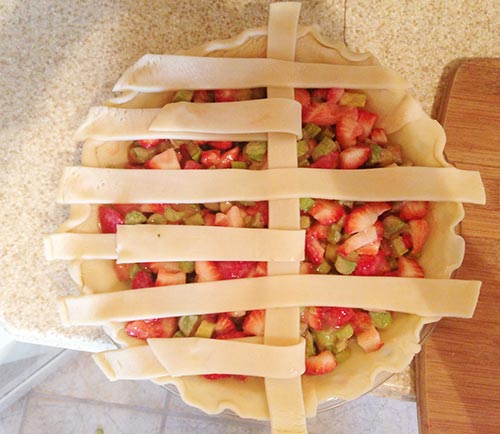 Step 6
Repeat the process to each edge of the pie.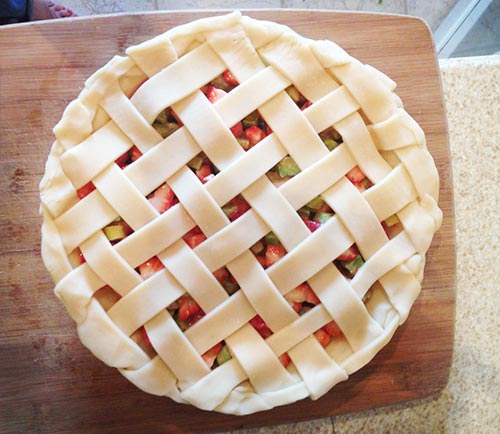 Now that you're ready to make your pies crusts all fancy, try this Strawberry Rhubarb Pie recipe.