Guys, scones. They're so easy to make! I never knew.
What's different about these chocolate chip scones from all the other recipes out there? Well, these taste amazing and they're healthy. You'll see that this scone recipe calls for whole wheat flour, a little maple syrup, and a little cocoa powder… a powerful little trio of ingredients that give these scones a lot of flavor without a lot of sugar or butter.
I made about a hundred scones in an attempt to come up with the best scone recipe to share with you all. I was inspired by a few sources. Mainly the scones from the market in our neighborhood. The market is only open Thursday-Sunday so it's become a tradition to buy up a batch of scones every Thursday or Friday. It seems every time I go in, I buy one more scone than the last time because they are so yummy and my kids now love them too. I don't mind that they love them (other than having to share!) because scones much healthier than cookies. Less sugar, less butter and I can sneak in some whole wheat flour. They make a great after school snack, breakfast or brunch.
So, my other source of inspiration was Amy's Healthy Baking triple chocolate scones. I love Amy's recipes because she finds clever ways to make sweets, much, much healthier. So definitely check her out if you love sweets but don't love all the calories.
I did try Amy's version with Greek yogurt and they were good, the kids ate them and they got good reviews from the neighbors. But for me, I was really going after that traditional dry, crumbly texture. So that's how I finally landed on the recipe below. It's healthier than the traditional scone recipes you'll find but you won't sacrifice flavor or texture.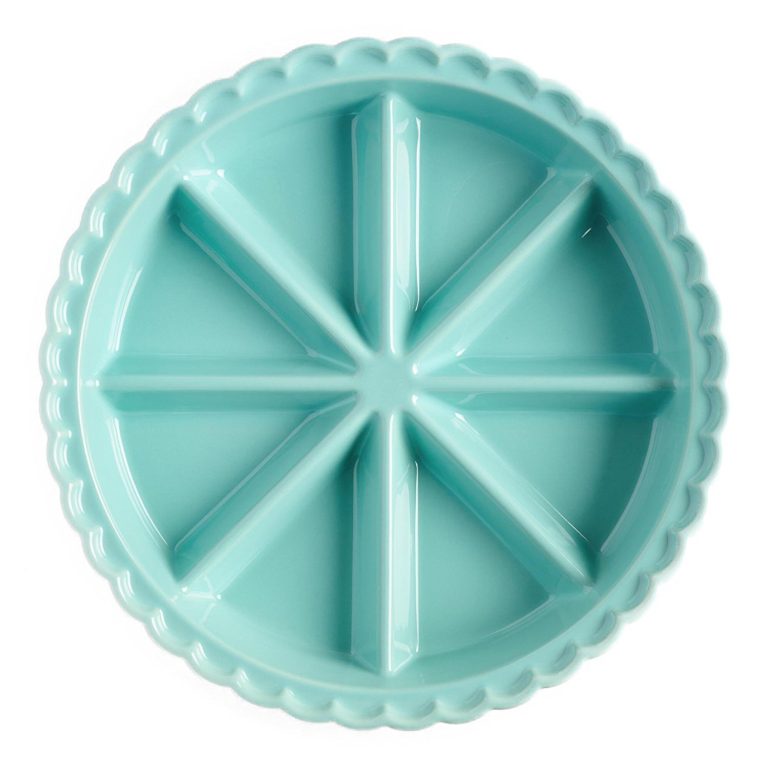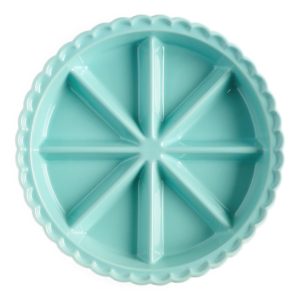 Let's quickly talk about a few things that are going to be helpful to you if you've never made scones:
Silicon baking sheets – I love, love, love my silicon baking sheets and use them all the time. I haven't had burnt bottoms in years and they are less hassle and obviously reusable as compared to parchment paper. If you don't have them, I recommend buying them as a set with a baking pan otherwise you can run into issues with them fitting (or not fitting as the case may be) into your baking pan.
Or if you'd rather skip the whole cutting of wet dough part, you can just use a portioned scone pan. Less dishes too! Win. Check out this cute ceramic scone pan if that's more your style.
Other than that, you really don't need anything special to make these scones, so, let's get to the recipe!