Did you guy see that very large casserole dish of velvety roasted butternut squash, orzo, feta and sage up there. Did you see the SIZE of it? Yeah, I could and probably will eat that entire dish. No shame. It's really that good. Like, GOOOOOOOOOOD.
An easy yet delicious side dish!
It's not often I find a recipe that has a short ingredient list like this that is full of rich, creamy flavor. So when I do… I eat. It. All.
There are so many things to love about this simple butternut squash recipe that I'm gonna go ahead and list them out.
Roasted butternut squash is like eating a tiny bite of fall. It's a bit sweet, creamy and earthy.
It's healthy! With a hearty dose of vitamin C, butternut squash is a perfectly delicious way to prep for cold season.
Orzo has twice as much protein as rice, so it fills you up for longer.
It's a perfect and super easy Thanksgiving side dish.
I could go on about how much I love feta and how it perfectly compliments the sweetness of the butternut squash and how shallots are the beautiful marriage of onions and garlic but I'll spare you the mushings.
Making this again and want to try a variation?
Here are a few delicious ways to change this dish up a bit:
Try adding in spinach! Throw in a handful or two of fresh spinach leaves when you're cooking the shallots. They just need to wilt a little and then they'll stir in perfectly.
Add some rotisserie chicken and it's a complete meal in one dish.
Try using risotto instead of orzo.
What is the difference between risotto and orzo anyway?
Risotto is actually a rice. Orzo is a pasta. "Risotto" refers to the method of cooking rice where you basically infuse the rice with flavor, typically by cooking it in broth.
Orzo on the other hand is an actual product you can buy. It's not a grain like rice. Orzo is made just like any other type of pasta, typically with flour and egg. Orzo is shaped like rice so the texture is very similar.
Since both are so similar, you can use either one to make this recipe. I've noticed that the orzo holds its shape better and doesn't crumble or get as overly saturate as rice can. It's also easier to cook than rice. However, if you have an egg or gluten allergy, rice would make an excellent substitution for orzo in this dish and would also qualify this dish to be called "butternut squash risotto." So now you know!
Do you need a casserole dish to make this?
Not really. This can be prepared on the stove top then transferred to a large serving bowl. I prefer to serve mine in an oven-safe casserole dish though so that I can pop it in the oven to keep it warm. You could also keep this warm using a crockpot.
I really like the presentation of food in a white dish though and that's why I typically serve my side dishes using my favorite Corningware casserole dish.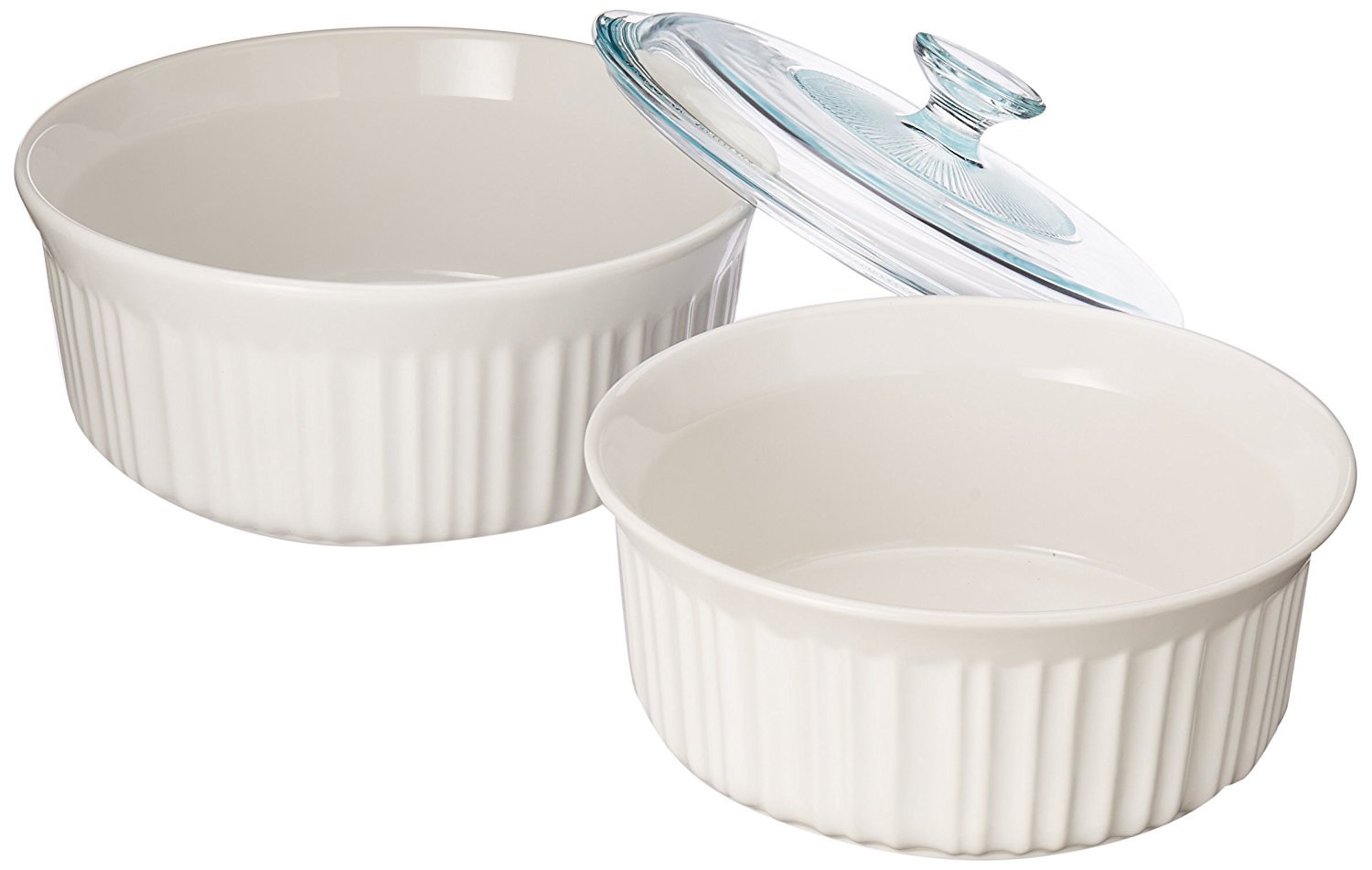 The 2.5 qt dish is a good size for this recipe, leaving room to spare for scooping without a mess. The set is a good price and the large dish comes with a glass lid so it looks great on the Thanksgiving dinner table.
Thanksgiving Leftover Idea!
This butternut squash orzo pairs so nicely with smoked turkey. Just shred any leftover smoked turkey you have and toss it into this butternut squash orzo. The addition of turkey makes this into a complete meal in just one step and the flavor will blow your mind! By the way, if you've never smoked a turkey before, check out this how to smoke a turkey tutorial. It's super easy but you will need a smoker.
You could also add rotisserie chicken for a complete dinner.
This recipe for butternut squash orzo was featured on Merry Monday, Meal Plan Monday's Thanksgiving Recipe Round up, Big Green House and South Your Mouth!