This vegetable lasagna with white alfredo sauce is easy yet so good! With layers of vegetables, cheese and noodles, there's a lot to love.
What makes this easy vegetable lasagna?
This vegetable lasagna gets rave reviews every time yet it's so easy to make. The trick is using jarred alfredo sauce with added flavors like garlic and a yummy blend of veggies.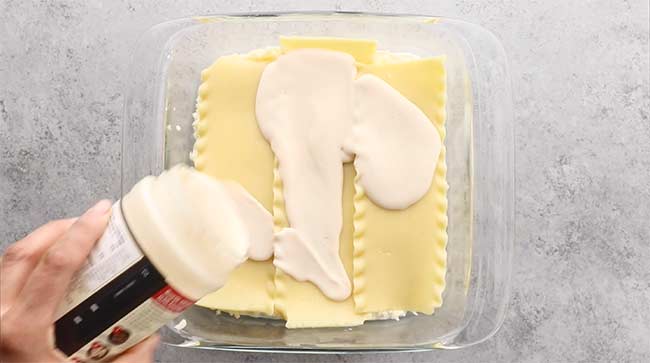 So, then. What vegetables go in vegetable lasagna?
You can truly use any vegetables in this veggie lasagna but my favorite blend is layers of:
Fresh spinach leaves,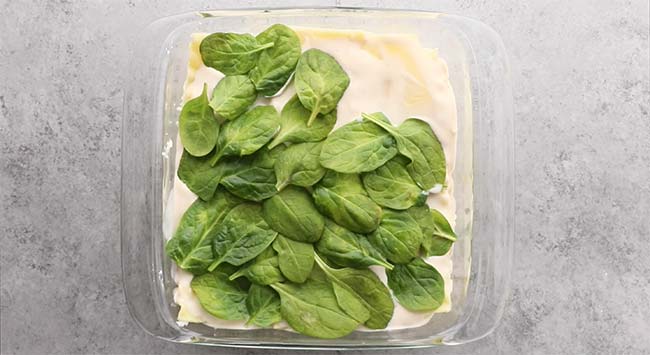 Fresh shredded carrots,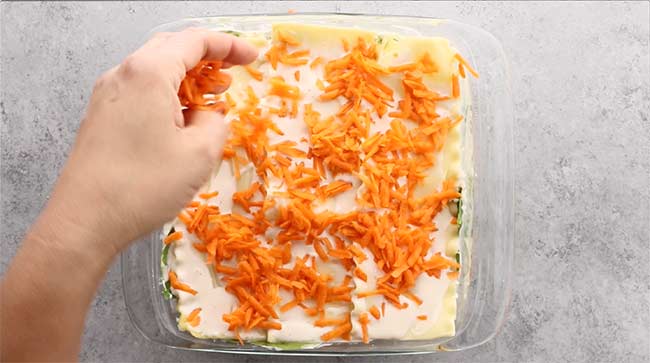 Thinly sliced yellow squash,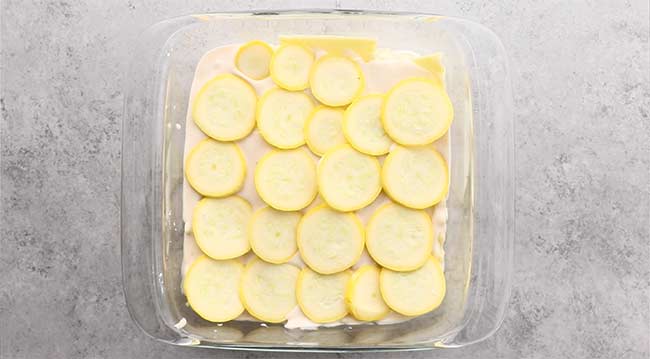 and thinly sliced zucchini.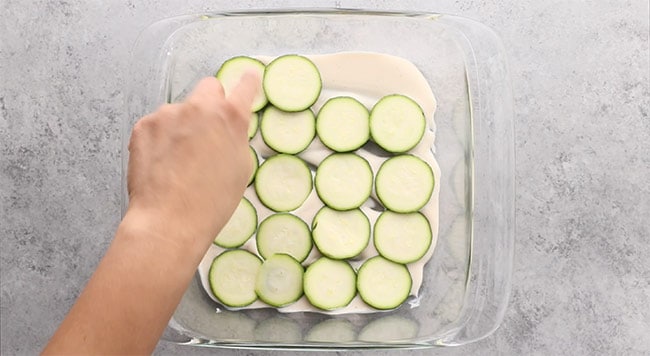 I really enjoy Stouffer's vegetable lasagna and this is the combination of vegetables that is in their recipe, so that's what I like to use. You can experiment though and see what tastes best to you!
What kind of alfredo sauce is best with this veggie lasagna?
I am always amazed at how blending vegetables with cheese can transform into something so delicious! This white-sauce lasagna incorporates jarred alfredo sauce with extra flavoring, traditional ricotta cheese, a layer of mozzarella and a sprinkle of cheddar cheese.
I like to use Ragu Roasted Garlic Parmesan alfredo sauce but you can choose your favorite alfredo sauce.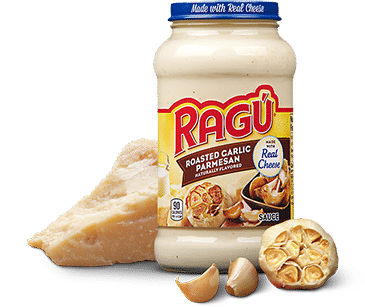 Buy this Ragu Alfredo sauce on Amazon
Make two because yes, you can freeze this vegetable lasagna.
This recipe makes two 8″ x 8″ pans, so it's great if you plan to share with friends and family. Think freezer meals for new moms or new neighbors. Yes, people still do this and certainly appreciate it. Be that person!
Or if you're in a stage of life where you're just struggling to get dinner on your own table, I get you! You could serve one lasagna for dinner that night and freeze the other one for a quick and easy weeknight meal another day.
My sister-in-law and I made this alfredo lasagna together and it was so easy that we actually made three others at the same time. We ate two (there was a lot of us!) and then I took two home and froze them, uncooked.
If you freeze yours, then when you're ready to eat it, just put the lasagna dish into a cold oven to let it warm up as the oven warms. This will prevent the casserole dish from cracking. Still use caution, especially if using glass because glass can shatter if it changes temperature too quickly. It will need to cook for about an hour or until the center is nice and hot if you're starting with it frozen.
Believe it or not, easy enough for a weeknight dinner!
Reviewers have been surprised exactly how easy this recipe is to make. See for yourself!
Watch the how-to video to see, step by step, how to make this vegetable lasagna:
Looks and sounds easy. But could it be even easier?
Why yes. It could. This lasagna can also be made as a casserole. So if you don't have lasagna noodles or don't feel like dealing with the layering, then you can use pretty much any shape pasta you have on hand and just stir the vegetables and alfredo sauce together with the cooked pasta, top with shredded cheese and bake. Easy peasy.
You can also use oven-ready lasagna noodles instead of cooking the noodles separately first. I've tried both and it's hard to tell the difference. The oven-ready noodles might be a little thinner, but that doesn't bother me! Shop oven-ready lasagna noodles on Amazon
Do I need a casserole dish?
Yes. You need something that is oven safe. I love the colorful Le Creuset baking pans. They are pricey but they are sturdy. They're both oven and freezer safe. Pyrex is another good choice or use foil baking pans if you plan to give one away so the recipient doesn't have to worry about returning your dish.
Want more easy dinner ideas?
Browse all my family's favorite dinner recipes.
If you love the flavor of alfredo sauce, the you might also like my alfredo zucchini pie recipe.
Before you go, check out my most popular recipes and pin them for later!

Stay inspired with new recipe ideas…

Sign up for my newsletter to get new and seasonal recipe ideas. When you sign up, you'll also get my free printable meal planner.
This alfredo vegetable lasagna was featured on Back to My Southern Roots, Meatless Monday, South your Mouth and Meal Plan Monday!